Lucky to Live at Esplanade Gardens
"We're lucky to live at Esplanade Gardens!" is something we hear often, and it brings great joy to our entire team. With a tenured team with an almost 65 years of combined service, to say we love what we do, is an understatement.
Esplanade Gardens is a beautiful senior community and is well known in the local community of Converse, Texas. We provide person-centered, quality assisted living and dementia care services as well as offering respite stays within our community.
The Pot of Gold
Our all-day dining, with made from scratch crafted culinary, fresh salad bar and homemade pastries sets us apart from the competition. The residents enjoy a variety of life enrichment programs including some of the following: scenic drive, exercise programs, musician visits, Wii bowling and more.
Our Four-Leaf Clover of Care
Our veterans are extremely valued in our community as we offer discounts, programs, and specials to honor their service. We celebrate culture and diversity among our staff and residents as their stories and experiences are what connect us. The residents at Esplanade Gardens and their families are happy about the care, community, and lifestyle that we offer. Our reputation is important to us and that means customer service is our top priority.
An Irish Blessing (for Esplanade Gardens)
May the road rise up to meet you when you get here, May the wind be always at your back as you look upon your new life ahead,
May the sun shine warm upon your face as you enjoy the flowers and birds in our lush courtyard, and
May you find joy in the company, care and activities in your new home at Esplanade Gardens.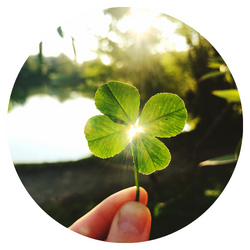 *Esplanade Gardens is Professionally Managed by SilverCrest Properties