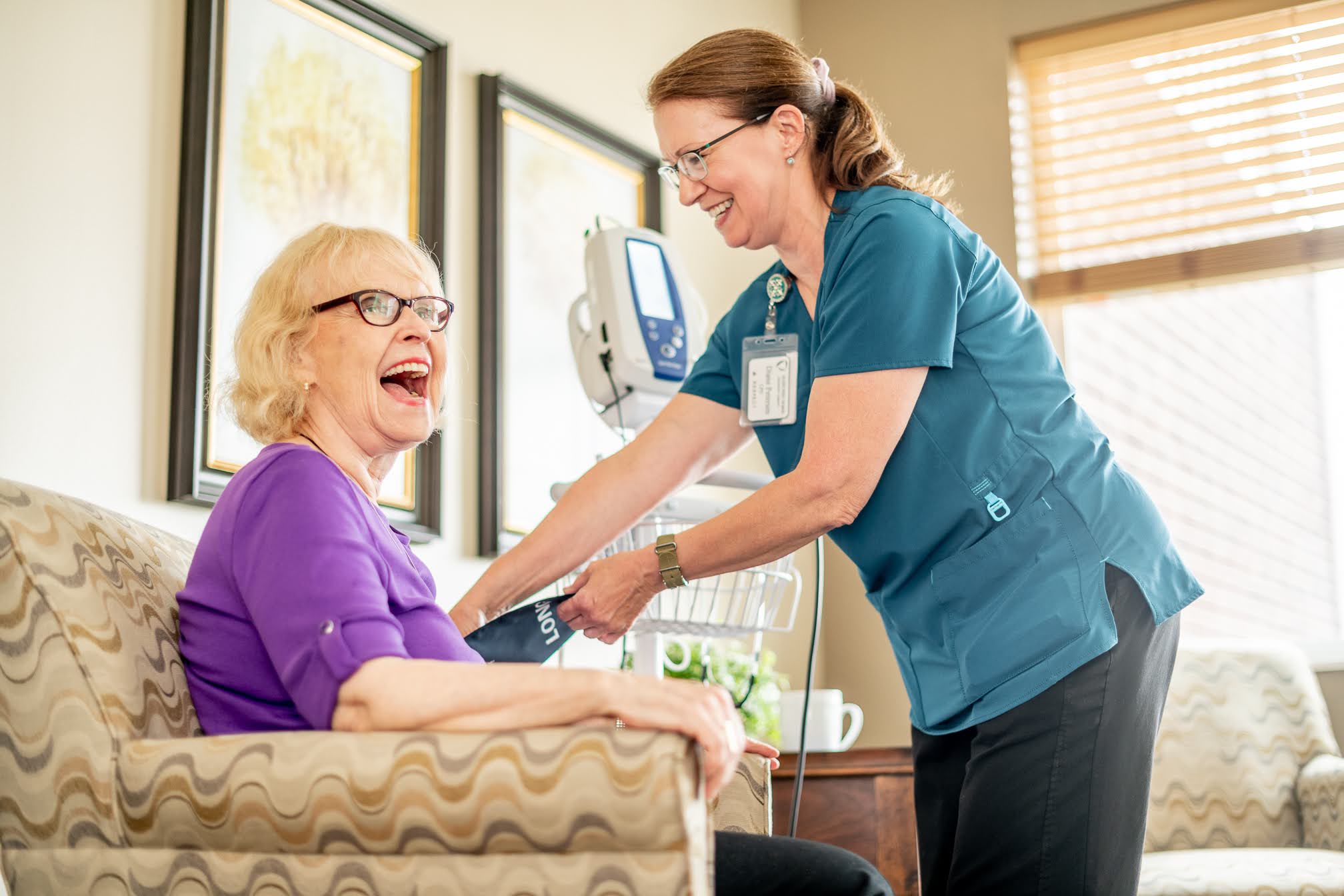 Assisted Living
Our Assisted Living Apartments at Esplanade Gardens in Converse offer seniors the comfort of living in their own home with options for personalized care and help tasks of daily living from our expertly-trained staff. We offer many amenities for comfort and enrichment.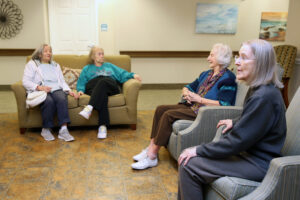 Reflections Dementia Care
Our Dementia Care Apartments at Esplanade Gardens offer the highest level of care for 55+ seniors with Alzheimer's disease or other types of dementia. Our Reflections community provides round-the-clock care for safety with private apartments in various styles for our residents.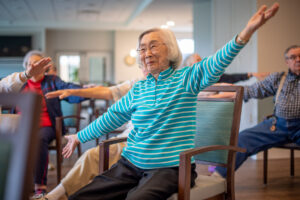 Our Respite and Short Stay Program at Esplanade Gardens provides fully-furnished apartments for seniors in Converse, TX, who need access to 24-hour personal care and clinical assistance on a short-term basis as they recuperate.
An active 55 and up living community for seniors in Converse, TX with the care options and amenities seniors deserve
Esplanade Gardens Senior Community is one of the premier senior living communities in the area serving seniors age 55 and better. Nestled in the heart of Converse, TX, Esplanade Gardens is close to shopping, restaurants, NE Methodist Hospital and a well-developed medical community. With convenient access to highways Loop 1604 and IH-35, this beautiful campus setting offers studios in Assisted Living and Memory Care. Respite (short term) stays are also available. Esplanade Gardens offers a vibrant and engaging lifestyle of wellness, independence, dignity and care for our senior residents.
"I'm a home health nurse. Every time I visit residents here, the staff is very friendly and knowledgeable. The building is clean and smells good. The residents love the food choices, as well as the activities. I would definitely recommend Esplanade Gardens."
"Esplanade Gardens is a beautiful community with beautiful people – residents, staff and management. They work as a family. Their contracts are very clear and even when we as a family don't see the needs of our loved ones or understand the legal aspects of some circumstances, I feel they have the best interest at heart. Thank you, Esplanade Gardens! I highly recommend Esplanade Gardens!"
Community News
Residents enjoyed a FIESTA Kick-Off Party, complete with baked oysters, fajitas, Danzavida De San Antonio Dance Company performances, laughs, and new memories!  
Did you know we're on Instagram? Give us a follow to stay up to date with our latest happenings! Follow us here  
The first wave of COVID-19 vaccines is underway across our senior living campuses. Thank you to those who have chosen to get vaccinated and for your patience and support as we coordinate the many logistics that go into vaccine deployment. As we prepare for the follow up clinics, here [...]
Quick Downloads